Welcome to Learning Is The New Working - the podcast about the Future of Workplace Learning and the people helping us get there.  Below, you can find our catalogue of published conversations, or you can search for Learning Is The New Working and Subscribe to us on your favorite blog platform for your new bi-weekly set of nourishing learning audio goodness.
And we'd like to make two special shout outs - thanks to Season Two sponsors and Learning Future Group network members Humentum www.humentum.org 
- and a special final thank you to the great Portland musicians YACHT who provide our intro music, 'I Thought The Future Would Be Cooler.' So did we - which is why we want to get you help to make it Cooler, together.
LITNW: Season Two
'Learning Is The New Working' is a new podcast from Chris Pirie, ex-Microsoft Chief Learning Officer and now independent investigator of The Future of Workplace Learning. A set of stimulating conversations are going to happen with some of the leading thinkers and edge practitioners in the modern Workplace Learning space, from Chief Learning Officers to Learning Experience Designers, from Neuroscientists to Technologists, vendors of Learning Tech and the HR leaders charged with developing human capital potential. Our topics are everything from the American skills crisis to our scary, but fascinating, century - how the rise of the robots, AI, employment and demographic change are re-shaping all our lives, in work and out of it. We will also explore how the process of learning is changing with current and emerging technology, share war stories about which new ways of delivering Learning work, what Sales Enablement is versus what it could be, and what a 'Learning Science' might offer… all with the ultimate aim of empowering the CLO.
Click to subscribe on: iTunes  Spotify  GooglePlay SoundCloud
2.1 To Airbnb Via The Soviet Union & Star Wars: Kate Shaw (Part 1 of 2)
Let's work through the problem of Change in both society and Workplace Learning with the first part of a two-part debate with Kate Shaw, Director of Learning at Airbnb. A very high-profile Workplace Learning practitioner with a peerless CV that includes working at both Lucasfilm and Apple - but which started out with Kate studying Russian History at college and which gave her a defining experience visiting with people who were at once so different from us but who also had their own perspective "as valid as my own" - Kate and I go on a journey that hits stops like:
• Why you can think you're a depressed nihilist - but how you get betrayed by a love of great food into being a happy Epicurean!
• How a trip to live among the 'Cursed Enemy' can change you up
• How having a Mom who struggled to get the kudos for her work shapes your whole view on life, work, and a Changing workplace
• Why a VC was so unimpressed with the original elevator pitch for Airbnb that he asked, 'I hope you guys have other ideas than this?'… about a platform that has now hosted half a billion nights and is at a higher valuation than its 100-year old biggest competitor
• Why you sometimes need to stop working with Silverbacks
• The link between Design and Technology, why College just isn't ever going to enough any more, why the good stuff happens when you make things collide - and much more.
Resources
Kate and I talked a lot about the idea of 'Blitzscaling,' as defined by LinkedIn co-founder Reid Hoffman and Chris Yeh in the book of the same name published last year: go here for the book's website, and here for it on Amazon.
Remember this is the first of a 2-part episode, so we will have more Notes for the second and final part in 2 weeks' time.
1:5 How Come We Think It's OK For Sales People To Miss 70% Of Quota?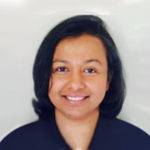 Listen, to learn from, Sanchita Sur, Founder and CEO of Emplay, the company behind Sales GPS, the only AI-based turn-by-turn Sales Enablement coaching system, on:
• Why so many of even the greatest sales people are just not delivering
• How data-enabled Learning may change that picture
• The 70-20-10 matrix - and how to use it to better track Workplace achievement
• Ways to help better support your Sales team - and why that really DOESN'T mean replace them with machines
• How conversation automation may soon be your new best friend
• and a really useful AI/ML terminology unpack!
Resources to help us all learn together:
Sanchita's bio reflects her significant contribution to the modern Sales Enablement discussion: a significant contributor to the creation of Jenny Dearborn's landmark Data Driven: How Performance Analytics Delivers Extraordinary Sales Results, she has over 13 years of experience in enterprise-performance management, process consulting and direct sales.
Prior to founding Emplay, Sanchita worked at KPMG, Cable and Wireless, iGATE, BTS and BlueShield of California in management consulting and account management roles, after training in her native India in Electronics Engineering and Industrial Management.
Sanchita's company website is here, and her LinkedIn profile here.
1:4 WHY I LOVE THE PEOPLE WHO DON'T FINISH OUR PROGRAM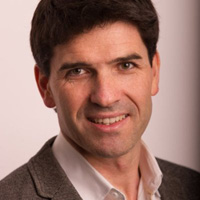 Listen, to learn together, to ex-Microsoft bootcamp business model disruptor Ludo Fourrage, Founder and Chief Product & Learning Officer of Nucamp, on:
Let's make it as expensive and difficult as possible to try and get into the IT industry. Actually, you know something? Let's not
In 2016, there were 1.25m software developer jobs going vacant. That's a lot of H1Bs, guys
'Second-tier cities'? We love them
How a business mission became a social mission
A community coding approach. What's one of them?
Why the Marine metaphor for the bootcamp experience may have to be dropped now
and finally
Why I charge 90% less than the other guys - and am still growing like Gangbusters
Resources to help us all learn together:
Ludo asks anyone interested in what he's doing to check out Nucamp here - but be clear… he doesn't mean the RV company of the somewhat similar name. Just so's you know.
1:3 From Wild west scholar to northwest edtech entrepeneur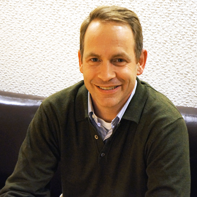 Listen, to learn from Sam Herring, CEO & Co-Founder of Seattle-based ed tech leader Intrepid by VitalSource on:
How researching the individual stories of Wild West characters shaped a vision for educational tech achievement
There really won't be a Dr Evil with a pinkie in his mouth controlling the Learning software market
 Where the $40 billion that got invested in ed tech these past 20 years really went
Why not a lot of the 'thousand ed tech' flower start-ups will ever probably bloom
Why setting up a content library really isn't all you gotta do to become a good CLO
Why small-bore thinking sucks and finally
Platform/services, LMS/LXP… is that still the right question if we drop a recession on it all?
Resources to help us all learn together:
Sam would love anyone interested to connect with him and his outfit at its main website here:
Full disclosure: we are honored to remind you that Intrepid is the sponsor of the first season of 'Learning Is The New Working' episodes - thanks again!
1:2 The Human Superpower the Robots will never have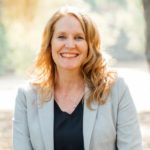 Listen, to learn, from Dani Johnson, Co-Founder and Principal Analyst of RedThread Research:
Why living on a mountain in Utah is kinda great for getting to either Coast
Why her motto is, 'I'm better today than I was yesterday, but I'm going to be better tomorrow'
Why it's dumb to skip to the 'answer at the end' of research; it's the journey that's of the real value to you
The legacy of THAT Bersin By Deloitte report
You've heard it before, but yeah - we really have to give up on the 1960s Industrial Design mindset, people
The imminent Big Ed Tech convergence, and why it matters to the buyer
How L&D really is everyone's job now and finally
And how measuring conformity isn't really doing anything but hit YOUR 'efficiency' numbers.
Resources to help us all learn together:
Dani suggests we all go to her company's main website here to find out more: RedThread Research
She is also a regular contributor to publications in our field including CLO, HR and Employment Relations Today.
1:1 You Now Live on Planet VUCA. Live With it!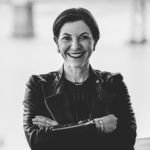 Listen, to learn, from well-known author and commentator on Workplace Learning issues Lisa Kay Solomon on:
How a part of The Philly Diaspora ended up in Menlo Park
Why you can be scared or fascinated by the future - but you can't ignore it
What 'Outside-In Thinking' about change would look like - and how it could help your organisation
Why CEOs need to drop the PowerPoint and start a meeting with a bit of Bold Wonderment… but not in a Kumbaya Way
What a journey from Transactional to Mission Learning is all about
Why our minds are coded to remember, not empathise - and how you can exploit that
and finally
The interesting - and surprising - self-test to find out if you're a Designer, too.
Resources to help us all learn together: Lisa recommends we look at her main website www.lisakaysolomon.com, but also 'Just Google me' - as she has a wealth of content and interviews out there to research. Her books are available from Amazon here:
Find out more about the d.school - more formally, The Hasso Plattner Institute of Design at Stanford University - here, and find out how to take a class or join one of its regular executive workshops here
1:0 A Sense Of Crisis: Why Workplace Learning Is In Big Trouble, And What We Can Do About It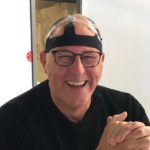 In our launch season trailer, listen, to learn, from former Microsoft CLO and now independent Workplace Learning consultant Chris Pirie, CEO & Founder of The Learning Futures Group:
Why anyone interested in learning science, the future of workplace learning, the latest smarts for great sales enablement, the impact of the Fourth Industrial Revolution, the future of workplace learning and The Rise of The Robots should listen to this new podcast
What kind of a brain you have after 108 straight quarters hitting your numbers in Corporate America
Why Chief Learning Officers need to start looking at what adjacent disciplines - neuroscience and psychology especially - can offer them if they're serious about addressing the growing backlash against traditional ways of delivering company staff development
How the software we throw at our brains might have changed a lot these past 20 years - but the underlying hardware hasn't (= can't)
What Microsoft's Satya Nadella can teach us all
Why the NGOs don't need our 'help' on this - in fact, we need theirs
and finally
How to develop a growth mindset.
Resources to help us all learn together:
Chris Pirie on LinkedIn
Chris's new company: www.LearningFuturesGroup.com